Chiropractor in Federal Way, Washington A faith based practice for all your wellness needs.
Improve your health with the benefits of chiropractic. New patients and referrals always welcome!
Borg Chiropractic & Massage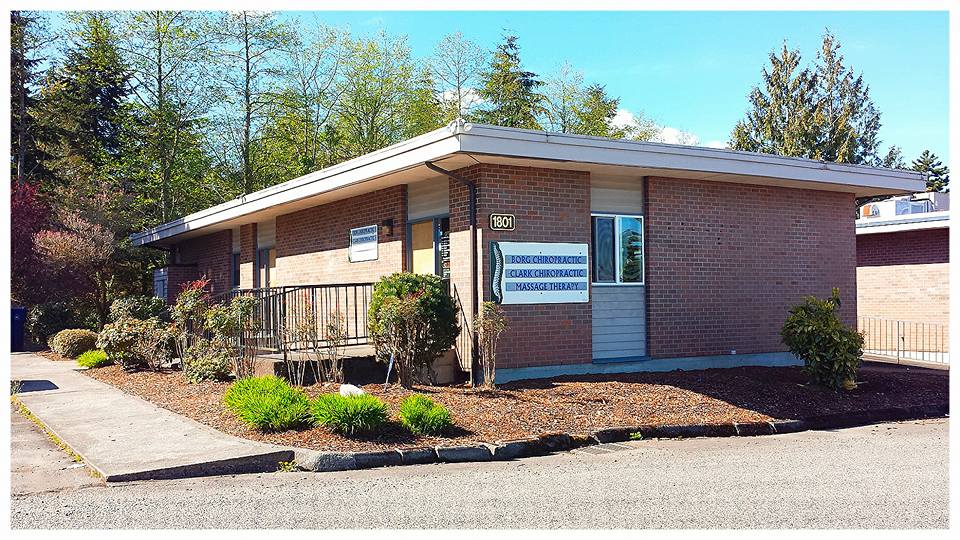 Borg Chiropractic & Massage in Federal Way, Washington provides quality care to patients through the expertise of Dr. William D. Borg. As a Christian and Wellness based office - Dr. Borg's focus is on your overall well-being and lifestyle. We also have 2 wonderful licensed massage therapists at our location as well; your care is our highest priority.
Now accepting NEW patients and auto accident patients! We accept Regence, Kaiser PPO, Aetna health insurance and some Premera and United Healthcare plans. Please contact us via the contact page to ask about your insurance company and plan- We would be happy to check it for you :).
2019 HOLIDAY HOURS: We will be closed Friday Nov 29th for Thanksgiving/Blk Friday, we will be open on Sat Nov 30th from 9-noon! We are on limited hours for the Christmas/New Years holiday. We will be open Tue Dec 24th and Dec 31st in the morning 9 to 1. Office will be closed Wed Dec 25th and Jan 1st. We will be open normal hours the rest of those two weeks.
Call our office at (253) 661-8161 for an appointment today!