Chiropractor in Federal Way, Washington A faith based practice for all your wellness needs.
Improve your health with the benefits of chiropractic. New patients and referrals always welcome!
Borg Chiropractic & Massage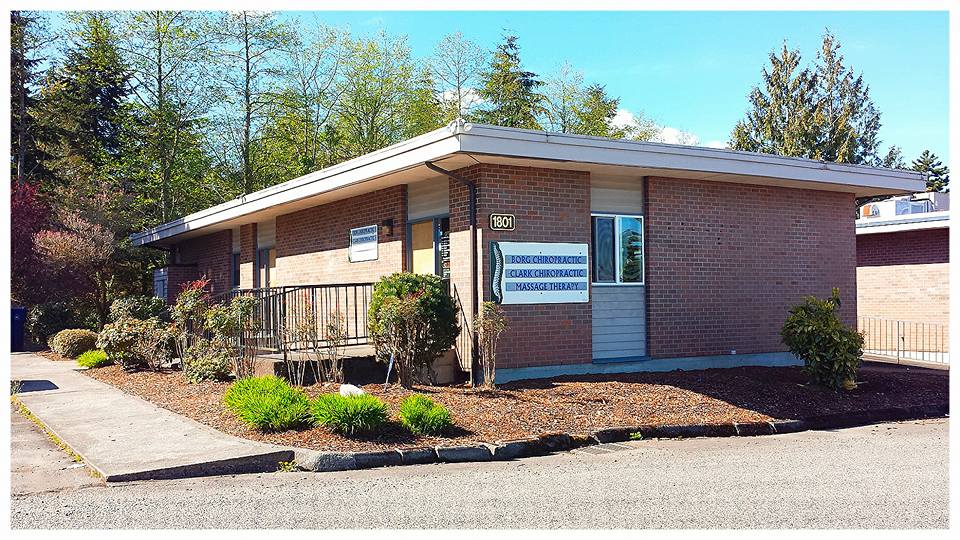 Borg Chiropractic & Massage in Federal Way, Washington provides quality care to patients through the expertise of Dr. William D. Borg. As a Christian and Wellness based office - Dr. Borg's focus is on your overall well-being and lifestyle.
Now accepting NEW patients and auto accident patients! We accept Regence, Kaiser PPO, Aetna, HMA, BC/BS, health insurance and some Premera and United Healthcare plans. Please contact us via the contact page to ask about your insurance company and plan- We would be happy to check it for you :).
NOW HIRING:
Massage Therapist: We are hiring for a massage therapist who can work multiple days during our office hours. Perfect Canadate will be outgoing, personable and reliable.
Front Desk PT (evenings & some Sat.): We are looking for the perfect fit to our office team, front desk, scheduling and opening/closing office. Great PT position for a stay at home mom or college student.
Call our office at (253) 661-8161 for an appointment today!